WE CHANGE COMMERCE FOR THE BETTER - WANNA JOIN?
Candidates are more than a CV to us
We're passionate about finding the right people to join our growing team. That's why our recruitment process is welcoming, engaging, and informative at every step.
Here's how our recruitment process works
Our recruitment process always kicks off with an informal first interview to get to know each other better. We'll also share what makes IMPACT such a special place to work. At this stage, you'll meet the hiring manager and can ask any questions you have about the role.

The next step involves you completing a small, role-specific case to get a strong understanding of how you approach problem-solving and tasks. The recruiter will also share valuable insights from your personality test.
If it's a match, we'll take care of all the practicalities and officially welcome you aboard our 400-strong team.
Believe us when we say the best part is about to begin!

PEOPLE IS OUR DNA
We cherish a strong social community and have an active staff association that arranges everything from Friday bars to padel tennis. It is important to us that everyone is happy with their colleagues, and you can participate in the social events to the extent you want.
CONNECT WITH US
When you connect with us, we will keep you updated on new vacancies at IMPACT. At the same time, it gives you the opportunity to create a profile in our recruitment system, so that we can contact you if we see a match between you and a vacancy with us. You can connect with us here.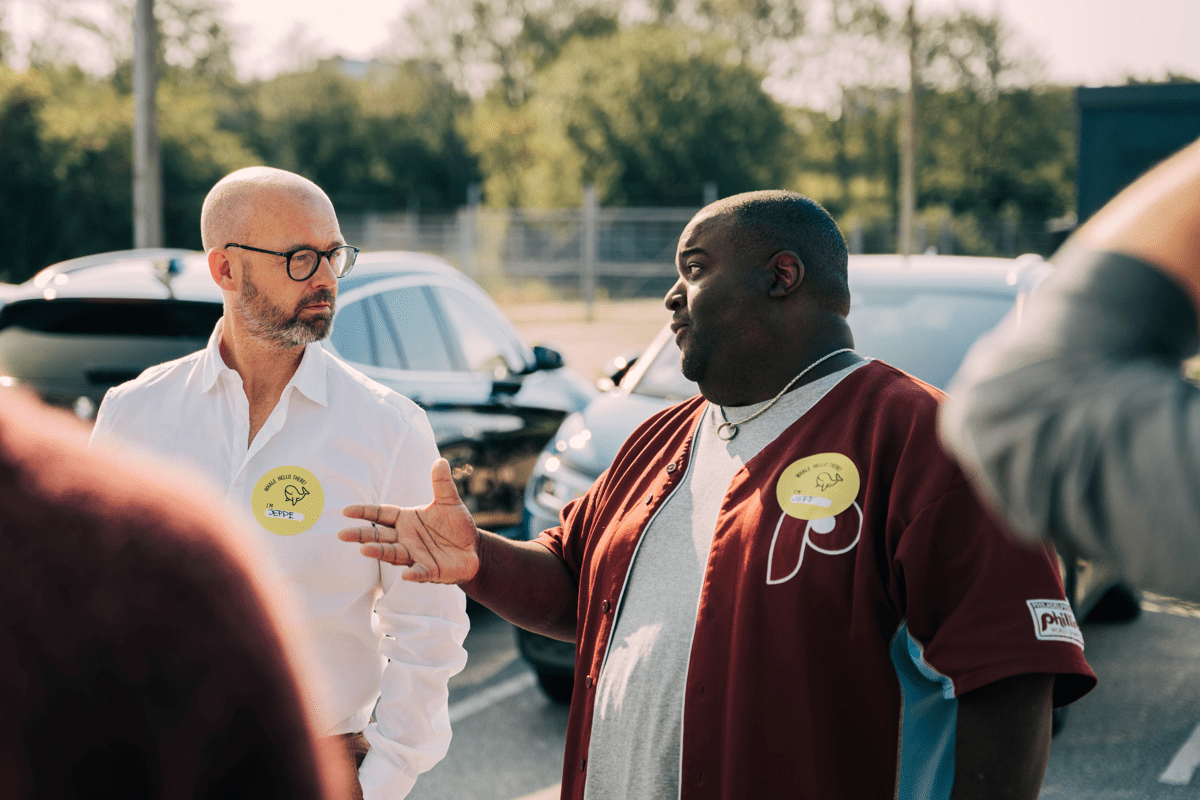 STARTING AT IMPACT
When you start at IMPACT, you will be assigned a Sherpa - and it's not because of the mountains that need to be climbed, but about finding your way around a new business and making sure you get the best possible start-up. We have borrowed the Sherpa designation from the mountain guides in the Himalayas, making it possible to climb the world's highest mountains. The mountaineer defines his goals himself, while the Sherpa shows the way and helps carry the luggage.
Similarly, for the first time, your Sherpa will be your guide and help you find shortcuts to the knowledge you need. From where the printer is, to join the cycling club, when there is a Friday bar, what the unwritten rules are, and all the questions you might otherwise have.
About IMPACT
For more than 20 years, IMPACT has pioneered some of the most advanced commerce solutions in the Nordics. What started in Aarhus, Denmark has grown into a European powerhouse with offices across the world.

Today, we're a global team of digital talents working to strategize, craft, and support all things tech. We push the boundaries for commerce with curiosity, ambition, and empowerment that cements the ambition to change commerce for the better. But it's not all about size. Because more than anything, we want to maintain our collective can-do attitude that creates a working environment where everything is possible – and have fun while doing it.