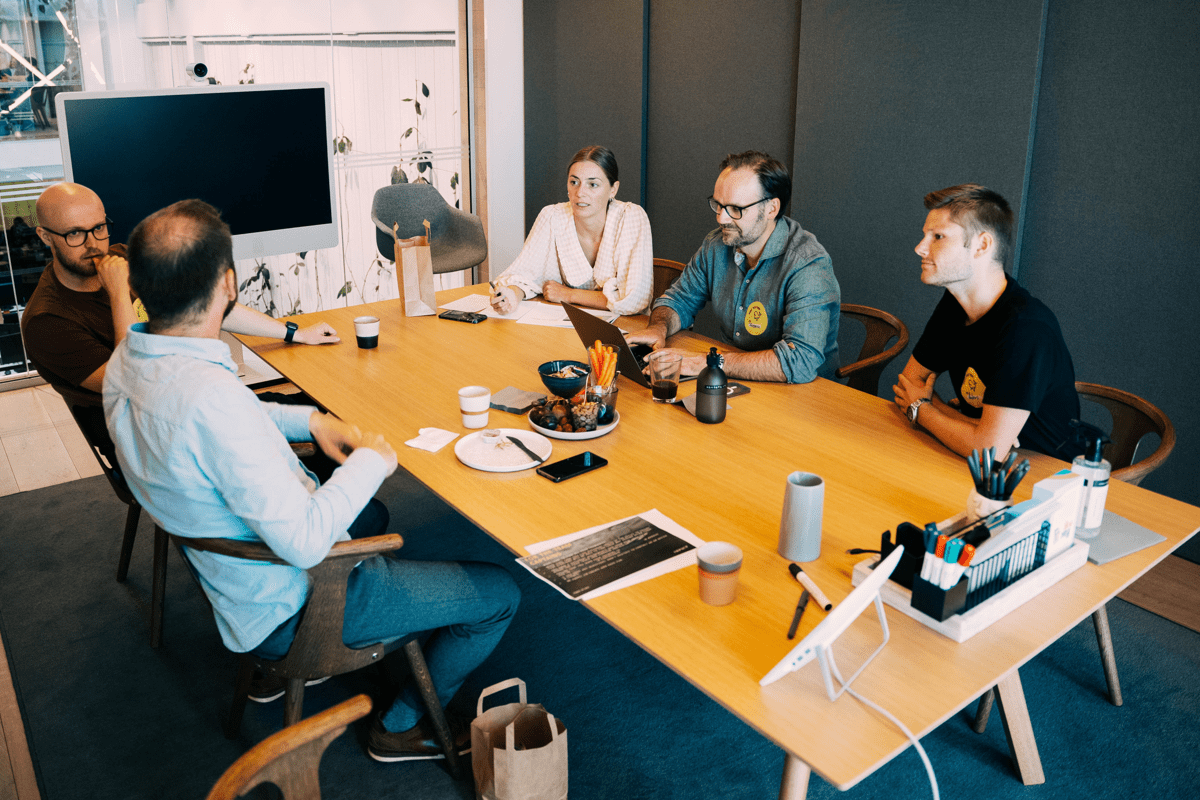 Grab a kenlbullar and meet our friendly Swedish team for some fika time at IMPACT´s Stockholm office.
Home to a 29-strong person team of coders, commerce experts and performance architects, our Swedish office is the perfect place to join the best and brightest in our mission to change commerce for the better.
Situated in a former distillery in the heart of Stockholm that overlooks the water, our building boasts enviable views and scenery all-year round.
In summer, you can take a walk along the beautiful Norr Mälarstran walkway while brainstormning your next project or solving the biggest challenges in commerce. There´s always the option to share a team meal at one of the many mouthwatering food trucks and restaurants we share our neighbourhood with. When winter arrives, you´re only ever minutes away from enjoying a reinvigorating ice-skating experience during your lunch break.
If the views don´t grab your attention, our community vibes certainly will. From Falafel Fridays, padel and badminton games, to playing foosball and Dungeons and Dragons after work, there are a lot of office traditions we are proud of.
Want to join us on our journey? Connect to learn more about IMPACT and our career opportunities.